Basic configuration of your business
Learn everything you need to set up your business and showcase yourself to the world as you want.
Welcome to Fourvenues Academy, in this chapter we teach you how to warm up the engines for takeoff. Let's get started! From the main screen of your business, where you'll find all the necessary tools to manage it, we'll head to the settings section.
Within the settings, we find the option for "Business Information," essential for configuring your business profile. Here you can input relevant information, such as the name of your business, upload a logo and flyers. You can also add the contact person's name and links to social media. Now, you just have to save and continue with the setup.
Going back, within Settings, use the "Locations" section to add multiple addresses for your business. You can also drag and drop the marker right where you want it on the map.
As the final step in setting up your business, go to the "Invoices" section from the Settings screen. Here, you'll find options to input your tax information and view both the management fee invoices from Fourvenues and the invoices from your plans.
You can view the invoices for all your businesses with the same tax information under "View entire company" within the same section. Remember, without the tax information, ticket sales cannot proceed; it's crucial to input this data.
And that's it! Now you have the fundamentals to set up your business in our commercial management application. In the following tutorial, we'll explain how to create and configure an event.
Your opinion matters to us
Have we resolved your doubts?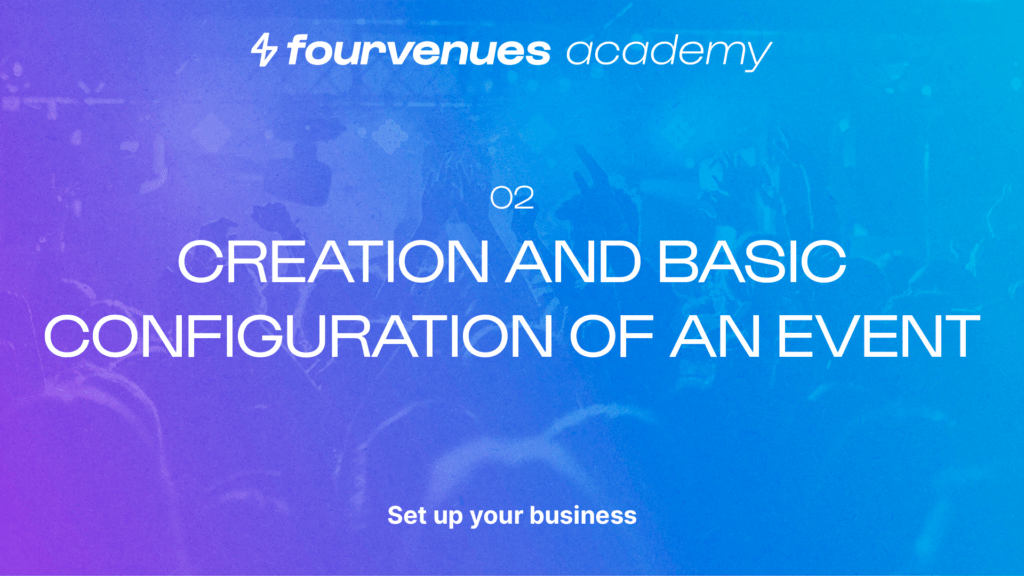 2. Create and basic event setup
Continuing with chapter 2 to complete the "Set Up Your Event" module!