We will learn how to set up a list rate in a basic manner.
From the main screen of your business, you can see the event previously created, but currently, there is no rate created. Let's create a rate for the list!
A list rate is characterized as being either free or having a price paid at the door. This means that payment is not made in advance through our payment gateway, but rather customers can pay in cash or by card at the event venue. Another characteristic of lists is that they can be for one or more people, depending on what the business decides.
To set up a list, access the "configure event" option. Then, select "lists" and click the "create rate" button. Here, you can enter the list's name, access hours, price, and at-door cutoff. You can add as many variations as you want for the same rate.
You've configured the list conditions, but… Until when do we want to allow people to sign up for the list? This is configurable – you can allow sign-ups until the time you decide.
Save the changes and now view the list. If you access it, you can mark it as "sold out" or "not visible." If you mark it as "not visible," the list will NOT be available to sign up for, neither through the backend nor on the sales page or microsite. If you mark it as "sold out," it will appear visible but will not be available for sign-ups. If you wish to delete a rate, simply access the three dots and select "delete."
And that's it! Now you know how to set up an event list in Fourvenues. In the next chapter, we'll delve into list sales.
YOUR OPINION MATTERS TO US
Have we resolved your doubts?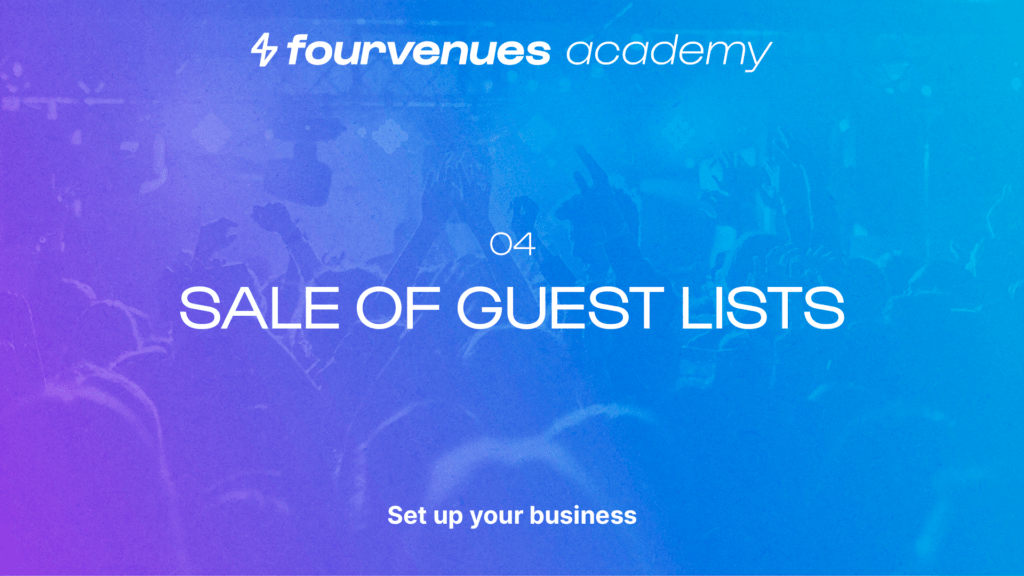 Continue with chapter 4 to complete the set up your event module!